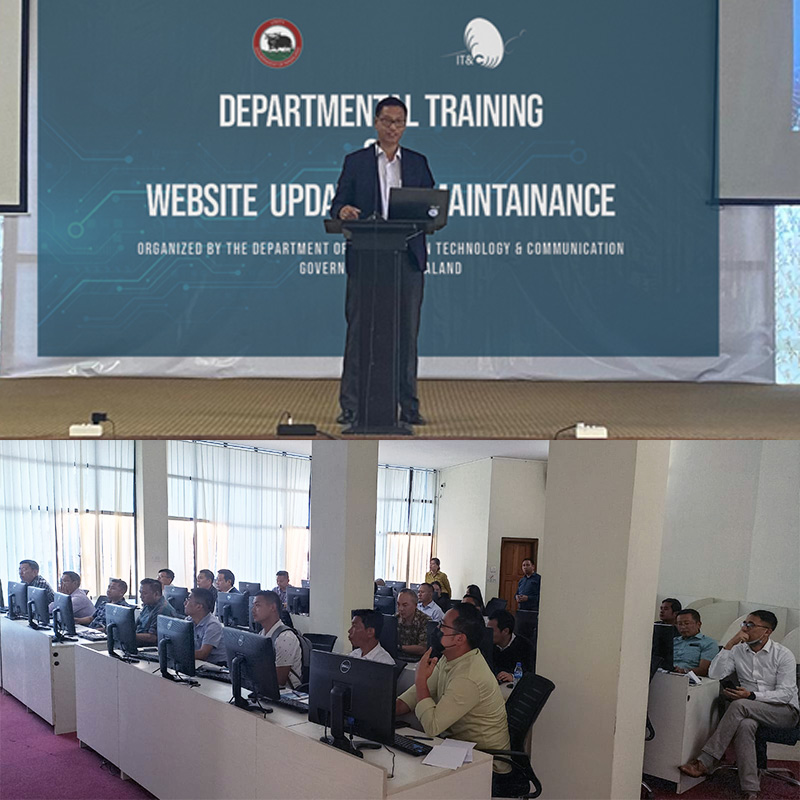 The Department of Information Technology and Communications conducted a one-day training session on website updates and maintenance on April 25, 2023. The program began at 11:00 a.m. with a total of 59 departments with71participants attendingthe training.
The program was led by Er. AkumlaAier, Program Officer, IT &C and the welcome address was delivered by Er. SabouYashu, Additional Director, IT &C. The Deputy Director of IT &C, Er. Daniel Krocha gave a presentation on Guidelines for Indian Government Web Sites (GIGW), followed by a presentation on Web App and Mobile App by Er. Yanger Longkumer, Program Officer, IT &C. A tutorial on updating content in WordPress was presented by Er. KumugatoChophy, APO, IT &C, after which the participants took a short tea break.
After the short break, the departmental websites maintained by IT &C received hands-on training on updating their website content and how to use the web app and mobile app, to submit the new content for their website updation.